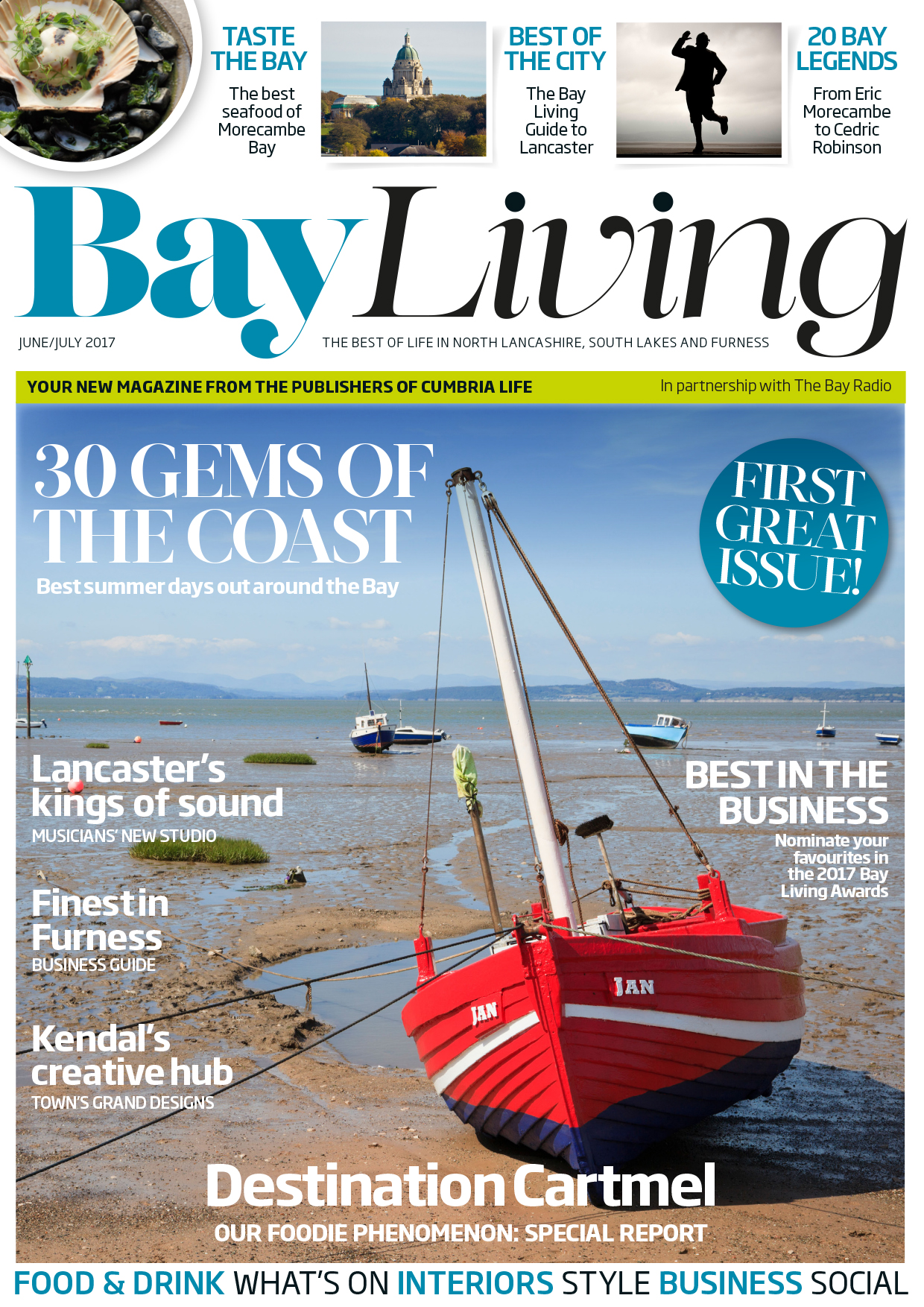 BAY LIVING MAGAZINE
Bay Living magazine will launch across The Bay area of North Lancashire & South Cumbria in May 2017. Brought to you by the award-winning teams at The Bay and Cumbria Life, part of CN Group, Bay Living will be a vibrant, lifestyle magazine packed with news and features aimed at those who enjoy making the most of living in and around the Bay.
STUNNING LAYOUTS
We will celebrate the success stories of Bay people and businesses, and showcase the vibrant towns, villages and communities across the Bay area.
Our food and drink, homes and interiors, and arts and events sections will be an essential guide to life in the Bay, plus there will be fashion, shopping, walking, wildlife, motoring, finance and much more.
We will also be getting out and about photographing social, business, charity and community events, parties, festivals and shows across the region.
TO ADVERTISE
To advertise contact
Bay Sales on
01524 848747
sales@thebay.co.uk
or download our media kit